Auditions for Missoula Children's Theatre's Rumpelstiltskin
Monday, February 7, 2022 (4:00 PM - 6:00 PM) (CST)
Description
An audition will be held for the Missoula Children's Theatre (MCT) production of RUMPELSTILTSKIN Monday, February 7th at First Presbyterian Church, 101 S Center St, from 4pm to 8pm. All those auditioning should arrive at 4 pm and plan to stay for the full two hours. Some of the cast members will be asked to stay for a rehearsal immediately following the audition.
Among the roles to be cast are Rumpelstiltskin, Queen Beatrice, Clara, a Jester, King Whatsat, Villagers, Gnomes, Wizards, Knights and Bees. Students, Kindergarten – 8th grade, are encouraged to audition. No preparation is necessary. Assistant Directors will also be cast to aid in rehearsals throughout the week and to take on essential backstage responsibilities.
The Missoula Children's Theatre touring productions are complete with costumes, scenery, props and makeup. The MCT Tour Actor/Directors will conduct rehearsals throughout the week from 4pm- 8pm each day.
RUMPELSTILTSKIN will be presented on Saturday February 12, at 1:00pm at Marshalltown High School Auditorium. Tickets are $5 for students, and $10 for adults.
This week is part of the Missoula Children's Theatre's unique international touring project and is presented locally by the Assistance League of Marshalltown.
For more information, call Yvette Meyer 641-691-1518.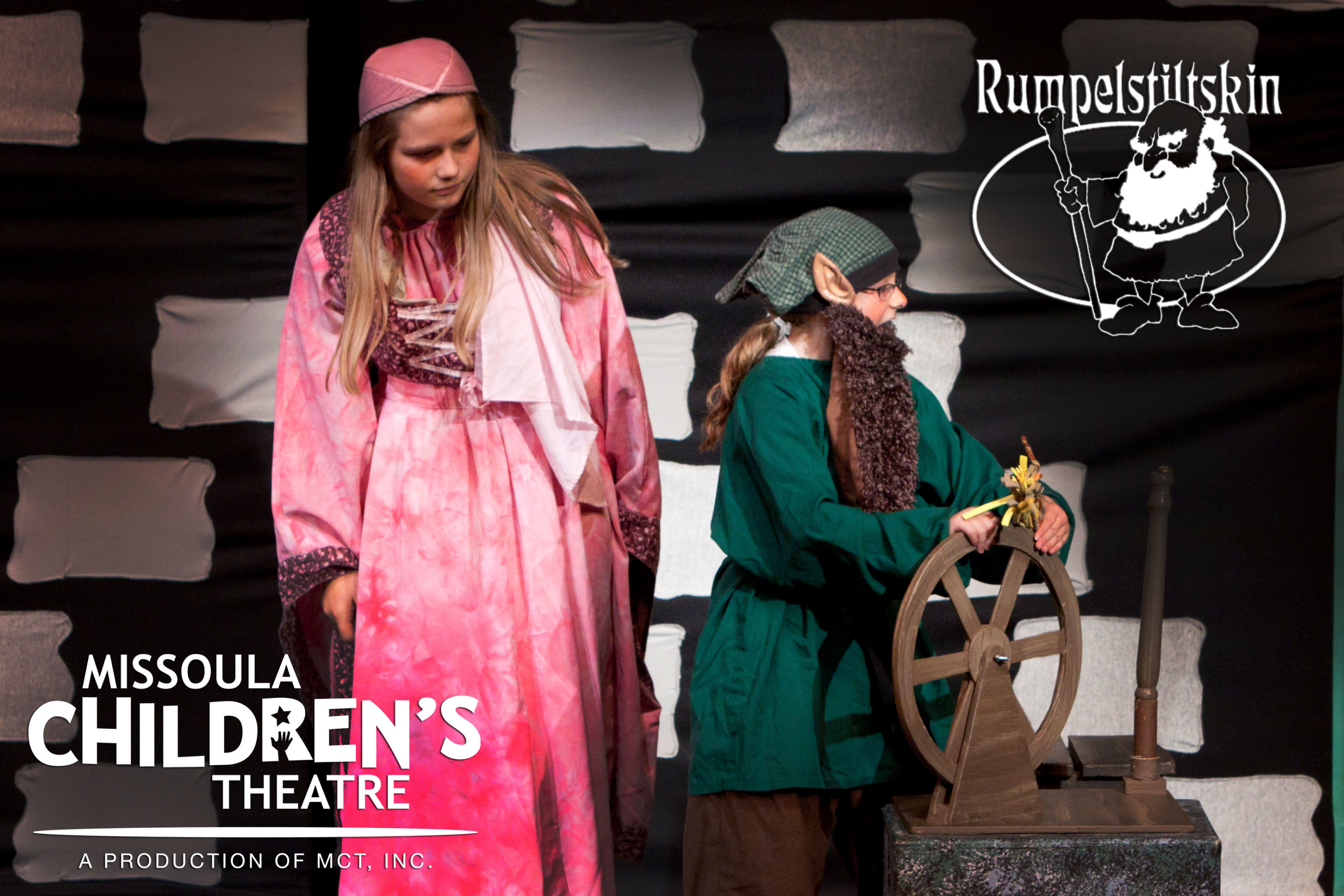 About the show:
Rumpelstiltskin is an original adaptation of the classic children's story. A strange little gnome appears from here, there and everywhere. He will spin your straw into gold...for a price. If his price is too steep, you must guess his name... Rumpelstiltskin! Join in the fun of Festival Time and help Clara guess the mischievous little gnome's name. You will also encounter a Jester, Villagers, Wizards, a Queen, a King, Knights and a band of busy little Bees. This heart-warming tale of mischief and friendship answers more questions than just "What is that little man's name?"
First Presbyterian Church
101 South Center Street



Marshalltown

,

IA

50158

United States



Monday, February 7, 2022 (4:00 PM - 6:00 PM) (CST)