Live on Stage presents ReVoiced
Monday, November 22, 2021 (7:00 PM - 9:00 PM) (CST)
Description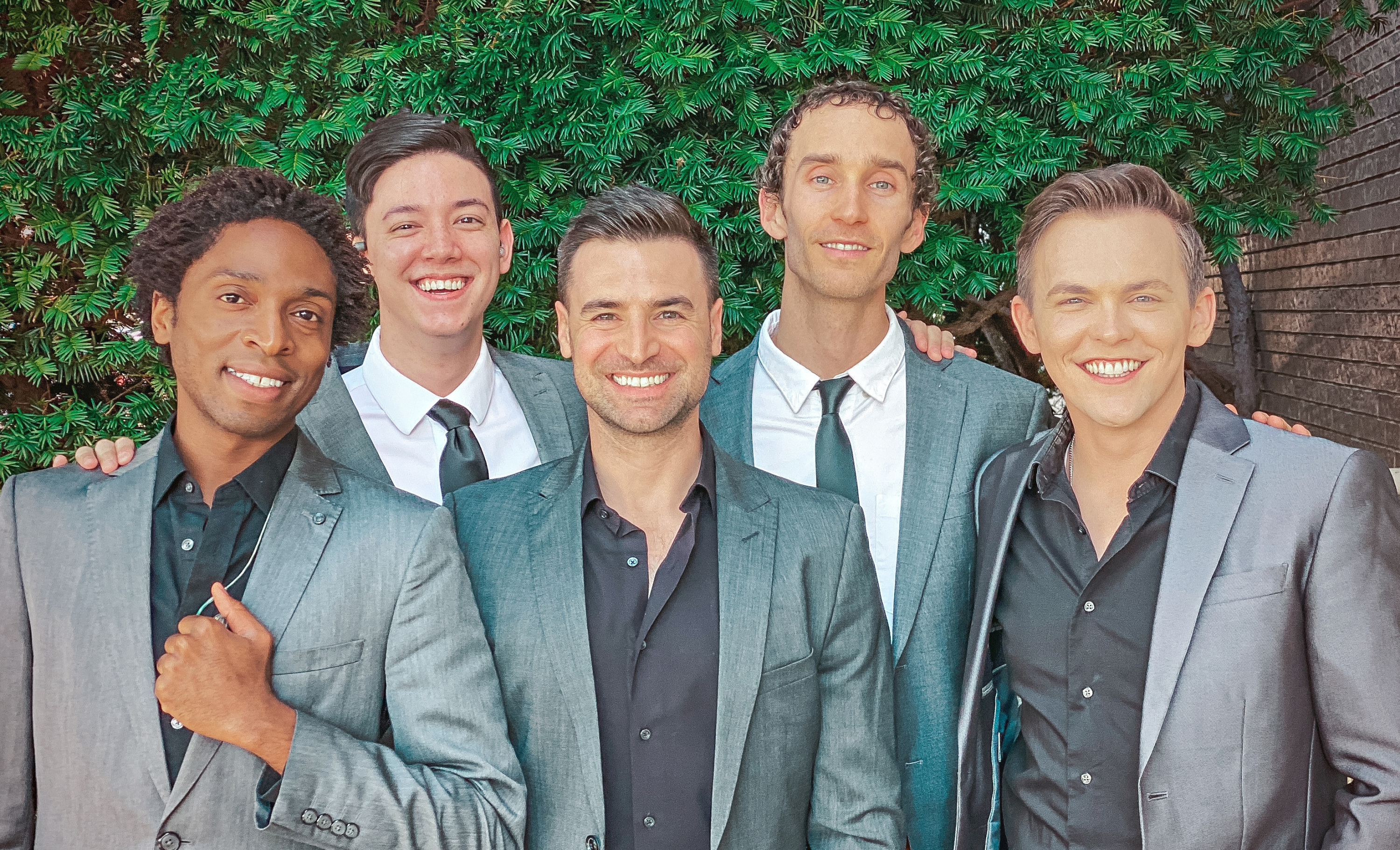 REVOICED to Perform in
Marshalltown, IA on November 22, 2021
Live On Stage Marshalltown presents
A Cappella Sensation as part of their 2021 - 2022 Concert Season
A Cappella quintet, ReVoiced, are bringing their famed signature sound, powerful stage presence, and unique arrangements of familiar classics to Marshalltown Performing Arts Center (formerly Marshalltown High School Auditorium) on Monday, November 22, 2021 at 7:00 p.m. as part of Live On Stage Marshalltown's current performance season. All regular members can attend free of charge as part of their annual membership. A limited number of individual tickets are available for non-members. Individual tickets can be purchased online at www.losmarshalltown.org and picked up the night of the concert at Will Call. For more information, or to purchase season memberships or individual tickets, visit www.losmarshalltown.org, email losmarshalltown@gmail.com, or call 641-328-9445.
"…A stellar performance that our audience loved."
– Macomb Center, Clinton Township, MI
Founded in 2012, REVOICED began with the simple goal of "revoice-ing" hits from yesterday and today. Paired with their incomparable vocal sound and unmatched showmanship, that goal quickly pivoted towards using their musical talents to uplift and inspire listeners to strive for excellence within their own life endeavors. The group has an impressive catalogue of vocal accolades, including being featured on American Idol and NBC's The Sing Off, and performing with artists like Mariah Carey, Keith Urban, Andy Williams, Josh Groban and more! ReVoiced aims to provide entertainment that appeals to everyone, and their concerts are specifically tailored to each audience and can include, but is not limited to, unique arrangements of hits by The Temptations, Marvin Gaye, Pharrell Williams, Billy Joel, Lady Gaga and more! Click Here To View A Video Of ReVoiced.
Live On Stage Marshalltown ("LOSM") is an all-volunteer nonprofit organization presenting world-class entertainment from around the world to the Marshalltown Community since 1940. THAT'S 80 YEARS! Through the generosity of patrons and sponsors, LOSM is able to present these concerts at affordable, family-friendly prices.
Live On Stage, Inc. (Nashville, TN) provides excellent, affordable, entertainment attractions and support services to an American community of concert presenters. View a video about Live On Stage.
###
To request a hi-res photo, schedule an interview or for further information about this topic contact
Erika Finley, Publicity & Marketing: (615) 672-7060 / e-mail at erika@liveonstage.biz
Marshalltown Performing Arts Center
1602 S. 2nd Ave



Marshalltown

,

United States



Monday, November 22, 2021 (7:00 PM - 9:00 PM) (CST)