MHS presents fall musical "All Together Now"
Sunday, November 14, 2021 (2:00 PM - 4:00 PM) (CST)
Description
Marshalltown High School Announces an Upcoming Production of
Music Theatre International's
All Together Now!: A Global Event Celebrating Local Theatre
Performances to take place November 12, 13 and 14, 2021
A fantastic selection of songs are featured in this brand new musical revue from shows including Rent, Les Misérables, Into the Woods, Hairspray, Junie B. Jones, Ragtime, Jekyll and Hyde, Mamma Mia! and many more!
Marshalltown IA- Marshalltown Performing Arts Center, (November 12 and November 13 at 7 pm and a matinee on November 14 at 2PM) – Marshalltown High School Drama and Music Department announced that they will be joining thousands of theatrical organizations around the globe by producing their own local production of Music Theatre International's All Together Now!: A Global Event Celebrating Local Theatre. Theatrical licensor Music Theatre International (MTI) created this revue for theatres across the globe to use as a local fundraising event performed over the same weekend of November 12, 2021. Marshalltown High School is scheduled to perform Nov. 12 and 13 at 7PM and November 14 at 2PM.
All Together Now! features songs from MTI's beloved catalogue of musicals including Charlie and the Chocolate Factory, Disney and Cameron Mackintosh's Mary Poppins, Hairspray, Into the Woods, Les Misérables, Mamma Mia!, My Fair Lady, Rent, Waitress and many more!
MTI's President and CEO, Drew Cohen stated, "MTI's All Together Now! is about bringing people back to the theatre, whether as audience members or cast, crew and musicians. The revue features songs from the world's most iconic musicals, so there is definitely something for everyone to enjoy. Our goal with this worldwide event is for organizations to provide hope, inspiration and excitement to their communities through the transformative power of musical theatre.
This is a fantastic way to come back to the theater after the shutdown last year. There will still be COVID mitigation strategies and seating will be limited.
"We are incredibly excited to celebrate the return of live theatre with performances of MTI's All Together Now!," stated Jocelyn Frohwein Drama Department Head. "The past year has been a challenging time for everyone, particularly arts organizations. We look forward to welcoming our patrons back with this truly wonderful revue. Our students are so excited to get back to live performances, there are a few surprises in store."
Seating will be limited and COVID precautions will be followed. Live Streaming may be viewed with a ticket purchase.
Tickets on sale now:
https://www.showtix4u.com/event-details/57362
password: cats
Tickets online here https://www.showtix4u.com/event-details/57362
Or tickets at the door the night of the show.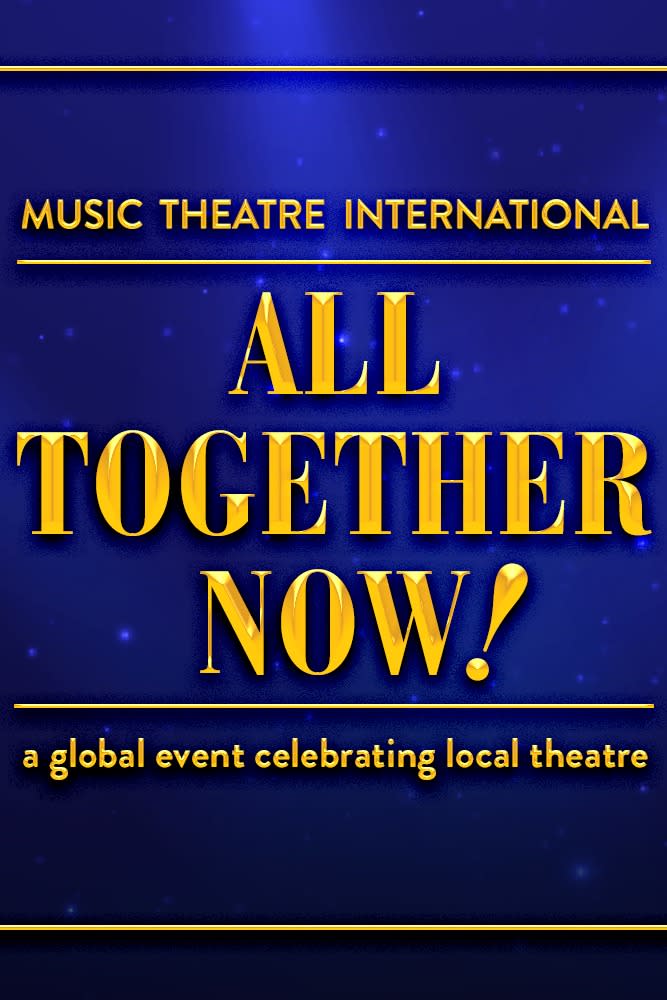 Charlie and the Chocolate Factory
Madison Pickett
Charlie and the Chocolate Factory
Christine Kayino
Junie B. Jones in Writing Down the Story of My Life from Junie B. Jones the Musical
Averi Bolar
Child in Writing Down the Story of My Life from Junie B. Jones the Musical
Jason Strand
Child in Writing Down the Story of My Life from Junie B. Jones the Musical
Christine Kayino
Child in Writing Down the Story of My Life from Junie B. Jones the Musical
Meredith Kodis
Child in Writing Down the Story of My Life from Junie B. Jones the Musical
Paige Haughey
Mr. Scary in Writing Down the Story of My Life from Junie B. Jones the Musical
Jeremiah Herendez
Adult in Writing Down the Story of My Life from Junie B. Jones the Musical
Noelani Berg
Adult in Writing Down the Story of My Life from Junie B. Jones the Musical
Reagan Ford
Adult in Writing Down the Story of My Life from Junie B. Jones the Musical
Anthoneih Kopsa
Mother in Back to Before from Ragtime
Kaylie Cox
Jekyll and Hyde in This is the Moment from Jekyll and Hyde
Jason Strand
Mother Superior in Spread the Love Around from Sister Act
Alivia Eaton
Delores in Spread the Love Around from Sister Act
Averi Bolar
Marius in Empty Chairs at Empty Tables from Les Miserables
Jack Elsberry
Woman One in The New World from Songs for a New World
Ellie Seberger
Man Two in The New World from Songs for a New World
Jack Elsberry
Woman Two in The New World from Songs for a New World
Alivia Eaton
Man One in The New World from Songs for a New World
Jason Strand
Davey in Seize the Day from Newsies
Jason Strand
Jack in Seize the Day from Newsies
Jack Elsberry
Race in Seize the Day from Newsies
Jeremiah Hernandez
Race in Seize the Day from Newsies
Anthoneith Kopsa
Crutchie in Seize the Day from Newsies
Riley Thede
Mush in Seize the Day from Newsies
Amara DeLarme
Finch in Seize the Day from Newsies
Max Heckman
Specs in Seize the Day from Newsies
Alicia Gord
Opening Solo in Children Will Listen from Into the Woods
Kaylie Cox
Witch in Children Will Listen from Into the Woods
Ellie Seberger
Rosie in Take a Chance on Me from Mamma Mia
Madison Pickett
Bill in Take a Chance on Me from Mamma Mia
Jeremiah Hernandez
Eliza in Wouldn't it be Lovely from My Fair Lady
Averi Bolar
Mary Poppins in Supercalifragilisticexpialidocious from Mary Poppins
Alivia Eaton
Mrs. Corry in Supercalifragilisticexpialidocious from Mary Poppins
Kaylie Cox
Child in Supercalifragilisticexpialidocious from Mary Poppins
Paige Haughey
Bert in Supercalifragilisticexpialidocious from Mary Poppins
Jeremiah Hernandez
Child in Supercalifragilisticexpialidocious from Mary Poppins
Meredith Kodis
in Hairspray
and Surprise Special Guests
Marshalltown Performing Arts Center
1602 S. 2nd Ave



Marshalltown

,

United States



Sunday, November 14, 2021 (2:00 PM - 4:00 PM) (CST)