Restorative yoga and live performances at West End Park
Saturday, May 22, 2021 (8:30 AM - 12:30 PM) (CDT)
Description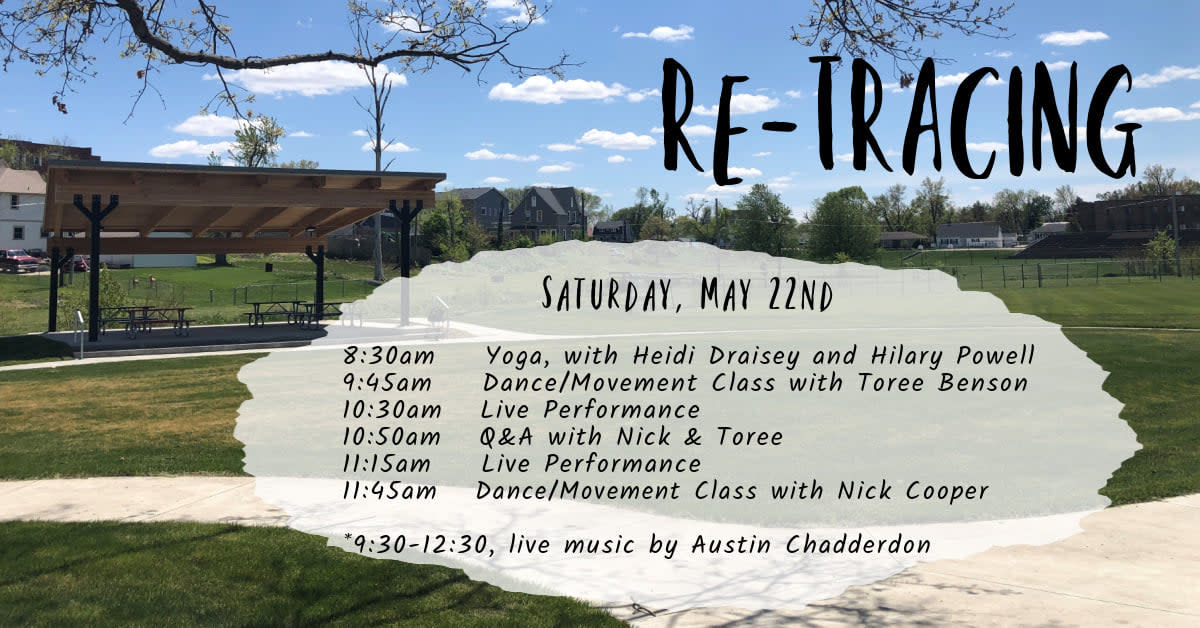 (RE) TRACING is both a three-part dance film series and a live event offered to the public which centers around the ideas of isolation, coming together, and recovery amidst a pandemic/post-pandemic world. The live event will take place on Saturday, May 22nd at the newly renovated West End Park in the 13th Street District. The event will feature restorative yoga, a performance of the material developed in the films as well as recovery-centered movement/dance classes for anyone who wants to participate.
DATE & TIME Saturday, May 22nd from 8:30am to 12:30pm
SCHEDULE OF EVENTS
* 8:30 to 9:30am - Yoga led by Heidi Draisey and Hilary Powell.
* 9:45 to 12:30PM - Movement/Dance Classes and Performances, recovery-centered, including music by local musicians.
LOCATION 13th Street District West End Park, on the lawn in front of the new shelter by the futsal courts. SAFETY For the health and wellbeing of everyone that attends, masks or facial coverings and social distancing is recommended. MORE DETAILS *There is no cost to participate; free will donations are graciously accepted and go towards support of the Marshall County Arts & Culture Alliance. ***Please bring a Yoga Mat (or towel); for the health and wellbeing of everyone that attends, NO mats will be provided. Please bring your own water and strap or block, if you wish. *Open to ages 14 years+, ages 10-13 years can participate with a guardian. *Everyone will be required to sign a waiver before participating. *Please do not bring younger children or pets. If you are attending the live performances portion and plan not to participate and just watch, younger children are welcome. *Per city ordinance, pets are not allowed at events in Marshalltown. *In case of inclement weather, please call Amber Danielson at 641-751-1329. A rain date has been scheduled for Saturday, May 29th. CONTACT Amber Danielson, director@artsandculturealliance.org or 641-751-1329 for additional questions. (RE) TRACING is created by Toree Benson and Nicholas Cooper in collaboration with The Marshall Country Arts and Culture Alliance.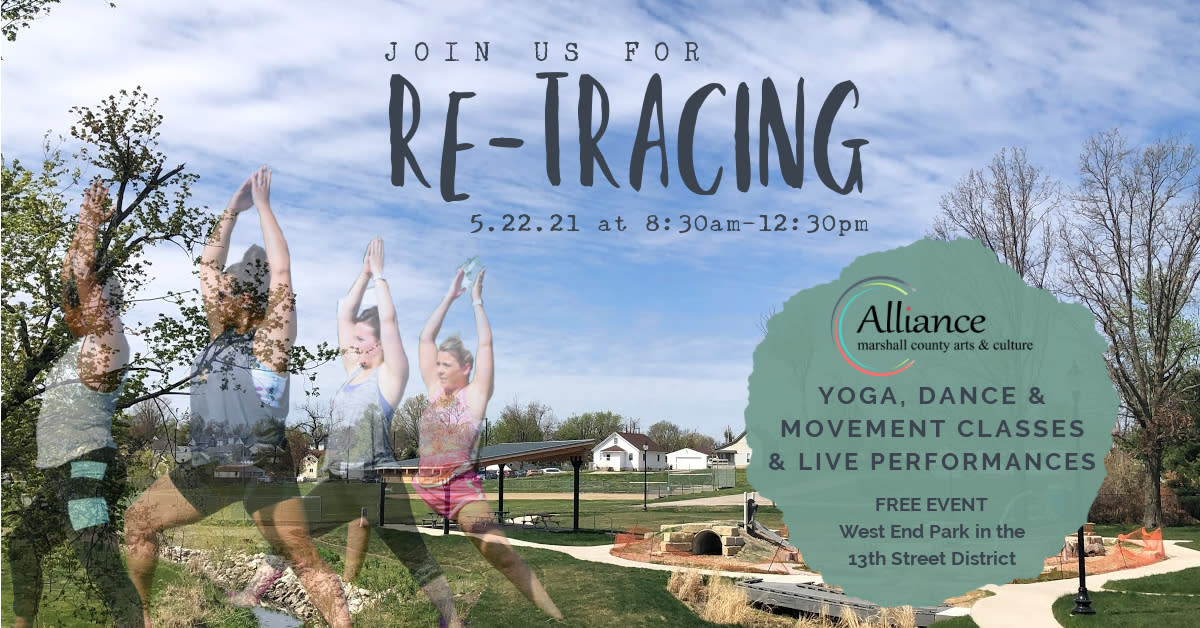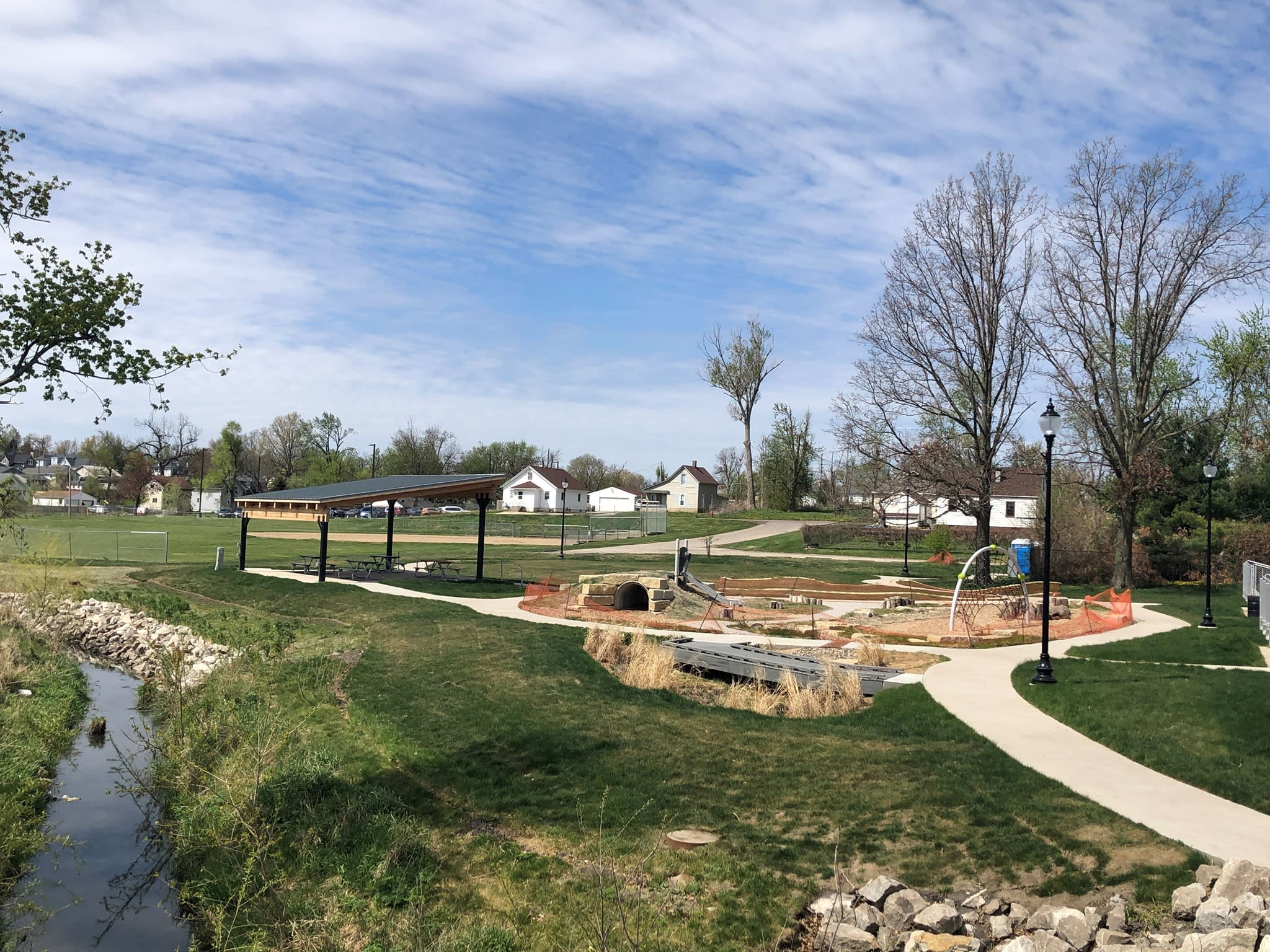 West End Park
13th Street District



Marshalltown

,

IA

50158



Event Contact
Andrew Potter
Saturday, May 22, 2021 (8:30 AM - 12:30 PM) (CDT)