Donkey Basketball
Saturday, April 1, 2023 (6:00 PM - 8:00 PM) (CDT)
Description
Get your ticket to DONKEY BASKETBALL! It is going to be a great game

.
We have alumni teams playing each other and also elementary and high school teachers competing against each other!
Free donkey rides at intermission for 12 and under.
Tickets

- $7.00 in advance; $10.00 at door day of event
Preschool and under FREE!
So, where can you get your ticket?
- Advance ticket sales going in elementary Friday folders. These tickets purchased through Friday Folder forms will be available at "will call" to pick up the evening of April 1st prior to the games.
- GMG High School from 8-4pm on March 18th.
- We will be at elementary conferences
- Contact Steph @ (641) 485-4163
- Contact Tammy @ (641) 481-1841
All checks made out to GMG Schools
In memo please note- "donkey basketball"
Get out and support this great event!
https://www.facebook.com/GMGCSD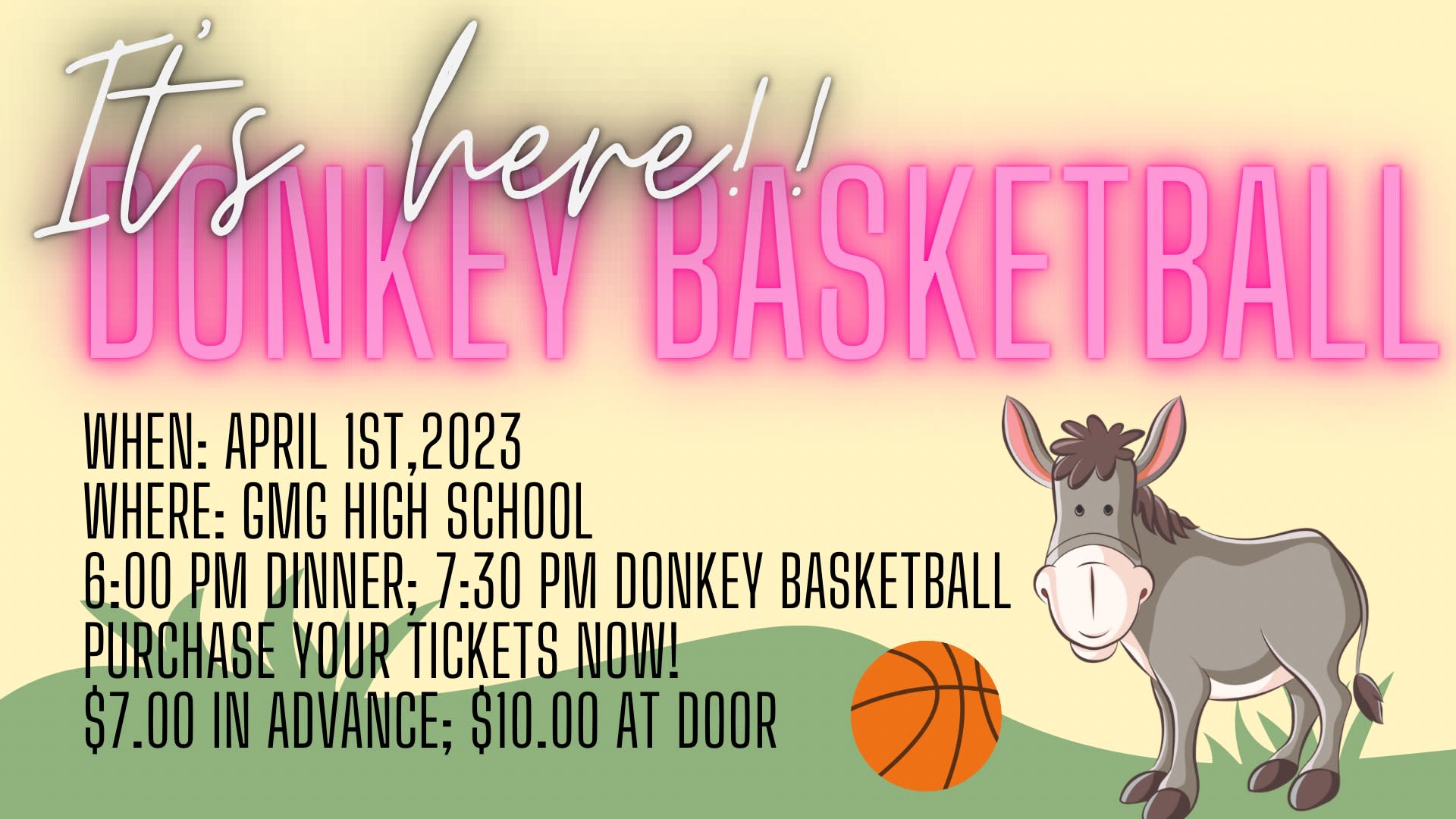 GMG High School

Saturday, April 1, 2023 (6:00 PM - 8:00 PM) (CDT)